The Youth Ministry of First Gilbert consists of an authentic group of students who embody community and a team of adult leaders who are heavily invested in discipleship. Our mission as a Youth Ministry is the same as the mission of the church: to lead people of all ages on a journey of becoming deeply devoted followers of Jesus. We work towards accomplishing this mission through many ways: regular gatherings focused on the students' spiritual needs, fun and fellowship events, acts of service to local and national communities, and much more!
Take a look below for more information on what we have going on at First Gilbert's Youth Ministry and if you find yourself with questions or wanting more information, please contact the Youth Director, Ray Vallera, by clicking HERE.
On Sunday Mornings, we meet from 9:30-10:30am in room 140. Both Junior High and Senior High students meet together for a large-group teaching before splitting up into grade-specific small groups for relevant discussion.
Beginning August 13th on Sunday Mornings, the Junior High Youth will meet in room 200 and Senior High Youth will meet in room 140 for large group from 9:30-10:30am.   This is a change from last school year but there are a lot of new Junior High folks so it is time to have two separate large groups to ensure everyone can have a voice and participate within each group.
OUR CURRENT SERIES:
Beginning Sunday, November 26th the Junior High and Senior High morning Sunday School will begin the "Advent Conspiracy" by Rick McKinley, Chris Seay and Greg Holder.   For the next few weeks we will be looking at and talking about how consumerism has stolen the soul of Christmas.  How everyone can worship more, spend less and give presence.
On Sunday Evenings, we meet in the Activity Center from 4:00-7:00pm. During this time we cook dinner (and eat it), have a short devotional time that is interactive and reflective, and then conclude our evening with a group activity/game. On occasion, our Sunday evening will be spent focusing on fun and fellowship.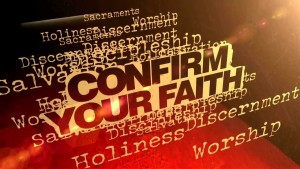 On
Wednesday Evenings
, we gather for Confirmation from 6:30-7:30pm in room 200. This is a 9-month program for any and all 7th through 12th grade students who have not yet been confirmed, beginning in August and ending in May. During Confirmation students learn the basic tenets of the orthodox Christian faith as passed down from scripture and christian history, as well as United Methodist specific doctrine and church theology. In addition to Confirmation classes, potential Confirmands participate in a number of "field trips" throughout the year to different worship experiences (Greek Orthodox Monastery, Jewish Synagogue, African Methodist Episcopal Church, etc.). All of this takes place within the context of community; students make life-long friends and are led by influential and committed adult mentors.
To learn more about our Confirmation program email Ray Vallera, the Youth Director, HERE.
The schedule for the 2017-2018 will be available soon.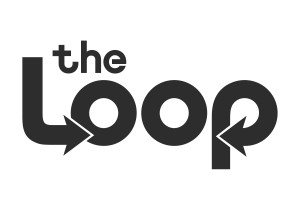 Below you'll find important information, upcoming events, and forms to fill out:
Gilbert Walk & Eat Event.  This is an annual event for our youth.  Perfect time of year to take advantage of cooler temperatures for a walk to downtown Gilbert.  We will meet at the church at 4pm then walk to Oregano's for pizza and pasta.  Invite one friend to join us for free.  Other youth and adults need to bring $10 each towards the meal.  You MUST RSVP for this event by Monday 11/20/17 at 5pm.  This includes the names of any guests you are bringing.
Youth Christmas Party.  Sunday, December 3rd from 1:30pm-4pm.  Meet at the Pollack Tempe movie theater.  We will watch a Christmas movie (to be selected by those there).  $5 covers your evening.  There will be awards announced for Most Festive Outfit, Tackiest Christmas Outfit and Cheeriest Youth Group.  A good time will be had by all!
Meira House $10 Toy Drive.  This year's toy drive is from November 19th to December 3rd.  Each Sunday during this time we will have a table in the courtyard in-between worship services for people to take a gift suggestion and then return the unwrapped $10 toy.
Volunteers Needed for Sunday Mornings.  Starting August 13th we are hosting the Sunday Morning activities in two separate groups – Junior High & Senior High.  To do this we are in need for adult volunteers.  This is a great way to share your love of Christ, your talents and faith experience to the future leaders of our church.  Contact Ray Vallera to volunteer or to ask any questions you may have.
Text Message Updates. If you haven't already subscribed to our text messaging updates and are interested in receiving the texts, then just text @fumcgil to phone number 81010.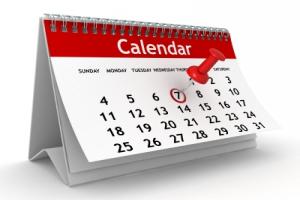 Keep up to date with our Youth Calendar!