The Youth Ministry of First Gilbert consists of an authentic group of students who embody community and a team of adult leaders who are heavily invested in discipleship. Our mission as a Youth Ministry is the same as the mission of the church: to lead people of all ages on a journey of becoming deeply devoted followers of Jesus. We work towards accomplishing this mission through many ways: regular gatherings focused on the students' spiritual needs, fun and fellowship events, acts of service to local and national communities, and much more!
Take a look below for more information on what we have going on at First Gilbert's Youth Ministry and if you find yourself with questions or wanting more information, please contact the Youth Director, Ray Vallera, by clicking HERE.
From 9:30-10:30am in August – June, the Junior High Youth (7th & 8th) meet upstairs in room 200 and Senior High Youth (9th-12th) meet in room #140. Both are traditional Sunday school settings. Our teachings typically follow along with the topics & scriptures covered in church services. During the summer months of June & July, ALL youth meet together in room #140 from 9:30-10:30 am for a large-group teaching and discussion. Sometimes we split up into smaller groups for talks.
Focus is on individual spiritual needs, building relationships, serving others with love and having fun. We usually meet in the Activity Center and times vary between 4:00-7:00 pm. Sometimes we cook dinner, eat, have a short devotional time/discussion, and then conclude our evening with a fun group activity or game. Other times we just meet up & have fun. Sometimes we invite other church youth groups to come play sports or games with us. And on other occasions, our Sunday evening will be spent focusing on others thru service projects or volunteering with an outside non-profit organization.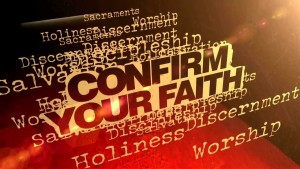 Confirmation Classes are open for 7
th
to 12th graders and will be held from January thru May 2019 on Sunday afternoon's from 2:30-4 pm
.
 During Confirmation students learn the basics of the orthodox Christian faith as passed down from scripture and Christian history, as well as United Methodist specific doctrine and church theology. In addition to Confirmation classes, potential Confirmands participate in "field trips" to different worship experiences (Greek Orthodox Monastery, Jewish Synagogue, African Methodist Episcopal Church, etc.). All of this takes place within the context of community; students make life-long friends and are led by influential and committed adult mentors. This year Pastor Rick & Pastor Diamond will be joining us leading up classes.To learn more about our Confirmation program email Ray Vallera, the Youth Director,
HERE
.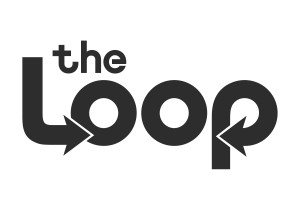 Below you'll find important information, upcoming events, and forms to fill out:
Youth Winter Retreat. Join us at Mingus Mountain for Youth Winter Retreat from Saturday 1/19 to Monday 1/21. This Youth Retreat is open to students' grades 7-12th, total cost is $115 per student as part of our church group traveling by vans. We'll leave church about 7 am on 1/19 & return about 3 pm on 1/21. $50 Deposit is due upon rsvp and Full payment is due by January 5th, 2019.
Salt River Tubing/Lake Trip. 1-2 times per year we enjoy God's natural creations and cool off by visiting the great outdoors. We rent tubes at Saguaro Lake Ranch and tube the Salt River for a few hours on a Sunday morning. Other times we bring/rent canoes, row boats, Stand Up Paddleboards, etc…, and go up to Willow Springs Lake near Payson for a day trip.
End of School Year Pool Party. Held near the end of May or beginning of June depending on school calendars. All current 7th-12th graders are invited to join us for the Pool Party, our last official gathering of the school year. We have dinner, smoothies, treats, games and tons of fun.
Summer Mission Trips. Each summer we take separate junior high & senior high mission trips. We try to keep the cost of these trips around $500 or lower and some financial assistance is available.
Summer Volleyball League. We typically have 2-3 teams of 12-16 youth volleyball players play in the UMC summer youth league. All levels of players are welcomed & encouraged to join us and play. Practices are held on Sunday afternoons and games played on Wednesday nights from 6-9 pm. The tournament is played near the end of July at the end of the season.
Gilbert Walk & Eat Event.  This is a favorite tradition for our youth. Fall is the perfect time of year to take advantage of cooler temperatures for a walk to dinner in Gilbert. We meet at the church then walk to a local restaurant for dinner and then return. Friends welcome. Cost is about $10 each.
UMC Youth Christmas Party.   We meet other UMC youth at the Pollack Tempe movie theater to watch a Christmas movie, and have contests for; Ugliest Sweater, Most Festive Outfit, and/or Tackiest Outfit. Cost $10 and includes individual drinks & popcorns, and a chance at a tasty prize.
Youth Christmas $10 Toy Drive. Each Sunday from mid-November thru the first week of December we will have a table in the courtyard in-between worship services for people to purchase a gift or to take a gift request tag and then return their unwrapped $10 present.
Text Message Updates.If you haven't already subscribed to our text messaging updates and are interested in receiving the texts, then just text @fumcgil to phone number 81010.
Communications, RSVP's & Event Details. Here at 1st Gilbert Youth, we utilize many ways to communicate our plans, events and reminders. We release quarterly calendars, send out a weekly "Youth News" on Thursdays via email and also text message by the "Remind" app, we place info in the weekly bulletins, updates are in the monthly Evangel, a Google calendar, a Google doc, and post updates & reminders around campus. We are now using a Google form to allow everyone to RSVP and to see more specific details including who else will be attending the event.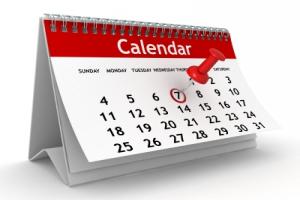 Keep up to date with our Youth Calendar!