The Youth Ministry of First Gilbert consists of an authentic group of students who embody community and a team of adult leaders who are heavily invested in discipleship. Our mission as a Youth Ministry is the same as the mission of the church: to lead people of all ages on a journey of becoming deeply devoted followers of Jesus. We work towards accomplishing this mission through many ways: regular gatherings focused on the students' spiritual needs, fun and fellowship events, acts of service to local and national communities, and much more!
Take a look below for more information on what we have going on at First Gilbert's Youth Ministry and if you find yourself with questions or wanting more information, please contact the Youth Director, Ray Vallera, by clicking HERE.
On Sunday Mornings, we meet from 9:30-10:30am in room 140. Both Junior High and Senior High students meet together for a large-group teaching before splitting up into grade-specific small groups for relevant discussion.
OUR CURRENT SERIES:
The primary focus during June is staying cool (temperature wise) and getting to know new people joining the group.
June 04 – Large group in Senior High room
June 11 – Large group in Senior High room
June 18 – No Sunday School, Happy Father's Day!!
June 25 – Large group in Senior High room

During the Summer there is volleyball in the Activity Center starting at 2pm.
We will return to our Sunday Evening schedule in August.  On Sunday Evenings, we meet in the Activity Center from 4:00-7:00pm. During this time we cook dinner (and eat it), have a short devotional time that is interactive and reflective, and then conclude our evening with a group activity/game. On occasion, our Sunday evening will be spent focusing on fun and fellowship.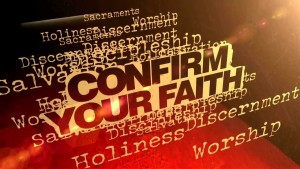 On
Wednesday Evenings
, we gather for Confirmation from 6:30-7:30pm in room 200. This is a 9-month program for any and all 7th through 12th grade students who have not yet been confirmed, beginning in August and ending in May. During Confirmation students learn the basic tenets of the orthodox Christian faith as passed down from scripture and christian history, as well as United Methodist specific doctrine and church theology. In addition to Confirmation classes, potential Confirmands participate in a number of "field trips" throughout the year to different worship experiences (Greek Orthodox Monastery, Jewish Synagogue, African Methodist Episcopal Church, etc.). All of this takes place within the context of community; students make life-long friends and are led by influential and committed adult mentors.
To learn more about our Confirmation program email Ray Vallera, the Youth Director, HERE.
The schedule for the 2017-2018 will be available soon.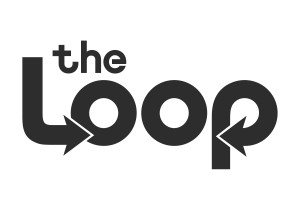 Below you'll find important information, upcoming events, and forms to fill out:
Help Cook Dinner for Family Promise! This is our last opportunity for the year to cook dinner for our Family Promise guests. We will be meeting on Friday, July 28 at 4:00pm in the Activity Center kitchen to cook and prep for the dinner at 6:00pm. If you can help and/or join us to eat, please RSVP with Ray Vallera here.
Magic Mountain Turn A Round Trip, August 4th-6th. California Six Flags – Magic Mountain! Total cost for trip will be $120/person, The $120/person cost for the trip will cover transportation, park admission, and one meal while we are in the park. For an additional $25/person, you can go next door to Hurricane Harbor, their awesome water park. Reservations by May 31, 2017. Final reservations & $50 deposits due 6/30.  To RSVP or for more information, please contact Ray Vallera here.
Text Message Updates. If you haven't already subscribed to our text messaging updates and are interested in receiving the texts, then just text @fumcgil to phone number 81010.