Senior Santa
Deadline December 11
Give Online Here!
Christmas can be a hard time of year for the elderly or disabled who have very little family.  Our congregation and friends of the community "adopt" a Senior during the Christmas season.  Volunteers purchase gifts for their "adopted Senior" and then wrap them beautifully!  These gifts are delivered to Home Instead Senior Care right here in Gilbert.  Home Instead Senior Care then delivers to those who need the gift but also need to feel the warmth of the Holy Spirit during this season of love.
This program kicks off in November each year, more specific details will come out in the church bulletin, Facebook and here on the website.

2020 Covid-19 Information
Hello! It's FUMC's Missions Committee's Senior Santa time again, and the seniors whose names have been collected by Home Instead are wishing for presents, despite the COVID-19 pandemic.
The Be A Santa to a Senior program is run by Home Instead. The program benefits seniors in our area who may not receive a gift or who have little to no family contact for the holidays. Senior Santa at FUMC normally involves collecting a tag (or two) from the little Christmas tree on the patio. We will again have 50 names of seniors. However, because of the pandemic restrictions and the need to keep workers and frail seniors safe, all the giving will be on-line!
Home Instead has collected names and created an Amazon web site so that you can simply click on the link, select what you would like to purchase and then order and pay for it. The gifts will be sent directly to Home Instead. Workers at Home Instead will then wrap, label and deliver the presents in early December.
Give online by December 3 to the First United Methodist Church group here!

Shop On Home Instead's Amazon Wish List:

Choose the item(s) you would like to donate
Add to cart
Checkout
Choose the shipping address: Amy Cunningham's Gift Registry Address
Pay and complete the order
Enjoy your day knowing you blessed a Senior with some holiday love!

Shipping Address
When checking out, choose the shipping address: Amy Cunningham's Gift Registry Address. This will ship the gifts to the Home Instead address:
Amy Cunningham
c/o Home Instead
3850 E Baseline Rd. #128
Mesa, AZ 85206
For any questions, please email Valerie Kellogg or contact the church office: 480-250-6172 or secretary@gilbertumc.org

The Missions Team is inviting you to provide gifts for children in foster care that are close to aging out of the system. We are partnering with Arizona's Children Association's Gifts of Hope. We will use "Sign Up Genius" to help match those of you wishing to provide a Christmas gift to a child in this program. Wrapped gifts may be brought to the church office by Friday, December 11. We will then deliver all of the gifts to ACA at one time.
For any questions, please email the Missions Team or contact the church office: 480-250-6172 or secretary@gilbertumc.org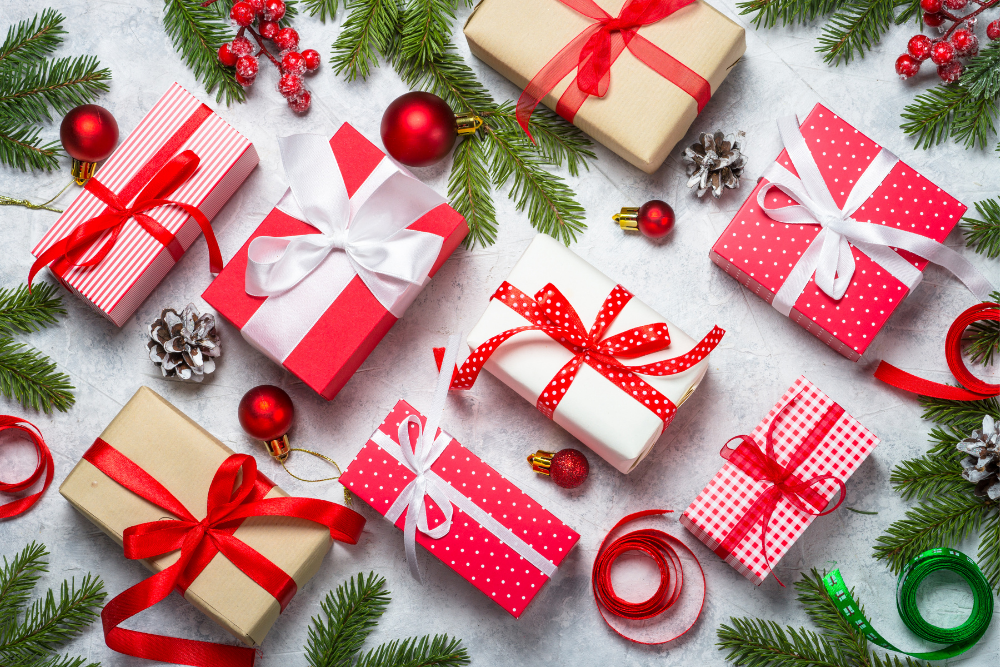 This year the Mission team has decided that we would like to help the families enrolled in Family Promise with food and necessities. To attain this mission, we are asking for $10 or $25 gift cards to Target, Frys or Walmart. To participate in this Christmas gift campaign, we ask that you click on the "sign up" button below and enter your name and email address. The gift cards need to be returned to the church by December 16 and clearly marked that they are for the Family Promise Christmas Gift Campaign (FP). Thank you for your participation and Merry Christmas!!
For any questions, please email the Missions Team or contact the church office: 480-250-6172 or secretary@gilbertumc.org