Healing Gardens of the Beatitudes and
Memorial Columbarium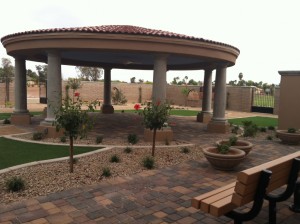 Our Healing Garden is a place of healing in mind, body and spirit. It was designed using the Beatitudes as a tranquil retreat for those facing difficult times, as well as a place of peace in which to honor and remember loved ones we have lost.
What is a Columbarium?
Columbarium in early Rome meant, simply, a resting place for doves.  When Christians, relegated to Rome's catacombs, began using cliff-side niches to seal away ashes of the faithful who died, the term "columbarium" took on its present meaning: sacred compartments for storage of cremated remains.
A Holy Place
While in modern times the traditional churchyard has virtually disappeared as an actively used place of burial, 1st UMC of Gilbert  is able to provide a consecrated, perpetually maintained columbarium for the secure placement of urns containing the cremated remains of both present and former members and their families.Our columbarium begins with a wall that resides at the west end of the Garden of the Beatitudes.  The wall contains 80 niches allowing for 2 urns within each niche.  Columbarium niches face the sanctuary creating a more private respectful dwelling place.  Urns containing cremains are places within niches and are plated with marble plaques.
Cost Associated with Interment in a Columbarium Niche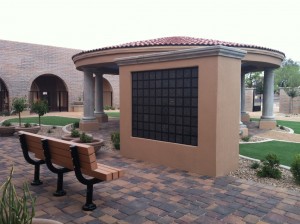 Single niche includes an urn and the engraving of the face stone
Church Member: $1500;Non Member: $1700
Companion or double niche includes two urns and the engraving of the face stones
Church Member: $1750;Non Member: $2,250
For those who are buried elsewhere, we offer wall plaques for a memorial: $300
Other Garden Fixtures Available
Funding: With the generous gifts from the C.W. Modene Neely Charitable Foundation and the Kay Collins Bequest fund, this project has been funded at no cost to the congregation.  A portion of the monies from the sale of the niches will be placed in an escrow account and used toward the maintenance and upkeep of the garden as well any administrative cost.  The administrative costs include the maintaining and accounting of all the records, and the hard costs including the niche, urn and name plate that will be placed on the acquired niche.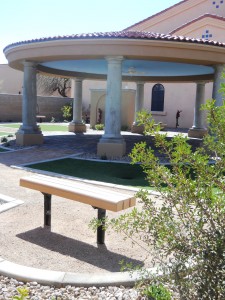 Beatitudes  Matthew 5:3-10
Blessed are the poor in spirit,  for theirs is the kingdom of heaven
Blessed are those who mourn, for they shall be comforted
Blessed are the meek, for they shall inherit the earth
Blessed are those who hunger and thirst, for righteousness, for they shall be filled.
Blessed are the merciful, for they shall obtain mercy
Blessed are the pure in heart,for they shall see God
Blessed are the peacemakers, for they shall be called the sons of God
Blessed are those who are persecuted, for righteousness' sake, for theirs is the kingdom of heaven
---
If you are interested and would like to talk to one of our team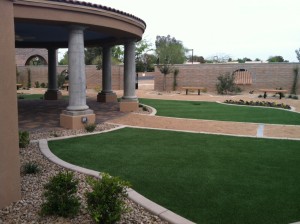 members, please email Lora Norris