There are several opportunities for Adults of all ages to get involved at First United Methodist Church of Gilbert.  Opportunities vary from a great game of softball, sharing lunch with friends to many bible study options.  There are tabs below to see an overview of options on our church campus right now.  We welcome everyone to pick an activity that will not only be enjoyable but will provide scripture and conversation to help you on your faith journey.
Let the word of Christ dwell in you richly, teaching and admonishing one another in all wisdom, singing psalms and hymns and spiritual songs, with thankfulness in your hearts to God. ~ Colossians 3:16
COVID Updates
More details for in person classes coming soon.
Virtual fellowship opportunities will be available through Zoom on Wednesday nights at 6:30 pm.
Email Pastor Diamond at pastordiamond@gilbertumc.org for the zoom meeting information, indicate your interest on the virtual attendance card or register on the form below.

Whether you are looking to take a class, have a meaningful spiritual discussion, are seeking to spend time in the presence of God in our sacred space or are looking to make a difference through the gift of music, you will find opportunities to do that at Wednesday Night Fellowship. Join us wherever you feel comfortable. And don't forget we have a dinner every Wednesday Night starting at 5:45pm.
Evening Schedule
Due to COVID-19 Wednesday Night Fellowship will be on Zoom Wednesday nights at 6:30 pm.
Email Pastor Diamond at
pastordiamond@gilbertumc.org
for the zoom meeting information or register on the form below.
Adult Classes
Wednesdays
6:30 pm
See schedule below

Current Classes
Half Truths • Pastor Diamond • Virtual • 1/13-2/10
Messy People • Women's Bible Study • Virtual
Disciple IV • Pastor Rick • Virtual
Half Truths:
God Helps Those Who Help Themselves and Other Things the Bible Doesn't Say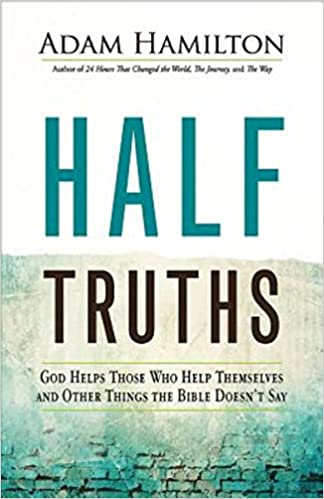 They are simple phrases. They sound Christian—like something you might find in the Bible. We've all heard these words. Maybe we've said them. They capture some element of truth, yet they miss the point in important ways.
Join Adam Hamilton in searching for the whole truth by comparing common Christian clichés to the message and ministry of Jesus. The clichés include:
Everything happens for a reason.
God helps those who help themselves.
God won't give you more than you can handle.
God said it, I believe it, that settles it.
Love the sinner, hate the sin.
https://www.amazon.com/Half-Truths-Themselves-Things-Doesnt/dp/1501813870
This class will be taught on Wednesdays nights at 6:30 starting on January 13.

Women's Bible Study
Messy People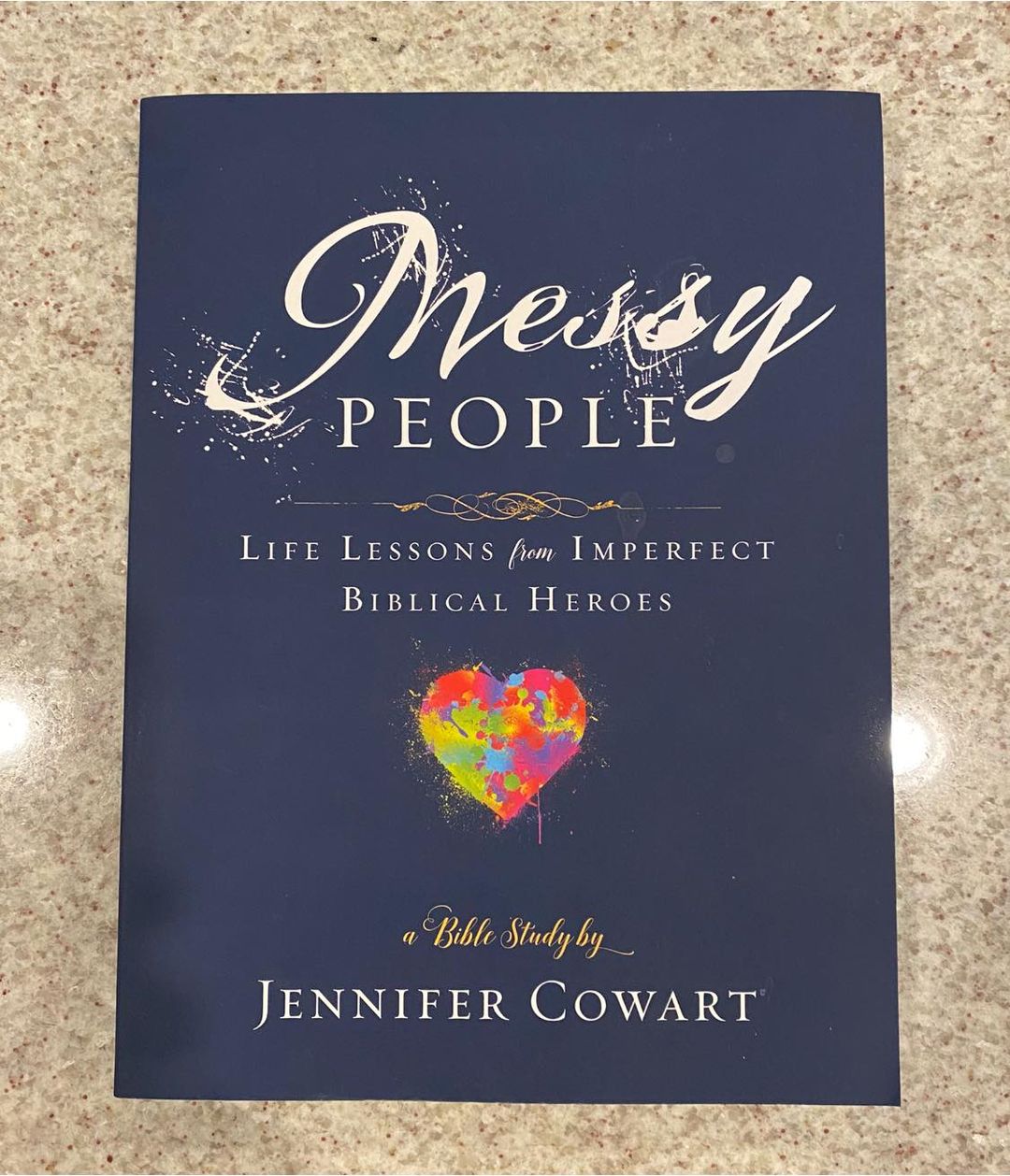 New study for the new year! Same book we were planning to use last March so double check you don't already have it. We'll still be meeting via Zoom on Wednesday nights starting 1/13/21 (introduction to study with 1st lesson discussion on 1/20) at 6:30p. Books are available in church office. Please call first to make sure someone is there 480-892-9166.
For more information please reach out to
Sonja
.
Disciple IV
Disciple IV Under the Tree of Life is the final study in the four-phase DISCIPLE program. The study is 32 weeks long and concentrates on Old Testament Writings, the Gospel of John, the Epistles of John, James, Jude, and finally, Revelation. Emphasis on the Psalms as Israel's hymnbook and prayer book leads naturally to an emphasis on worship in the study. Present through the entire study is the sense of living toward completion – toward the climax of the message and the promise, extravagantly pictured in Revelation. The image of the tree and the color gold emphasize the prod and promise in the Scriptures. The word under in the title is meant to convey invitation, welcome, sheltering, security, and rest – home at last.

For any questions or to register for a class, please contact the church office: 480-892-9166 or secretary@gilbertumc.org
or use the following registration form: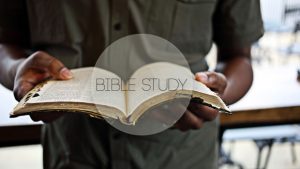 First United Methodist Church of Gilbert conducts several Adult Sunday School classes on Sunday Morning. Currently, at least one class is held during all three worship services at 8, 9:30 and 11am. Come and try each to find one that will encourage you to deepen your faith in God.
8:15 am Sunday School
Sundays
8:15 am
Room 133
This catchy title sort of says it all. The class meets at 8:15 and is a great resource for an early riser or for people in the choir who want to participate in adult bible study. This class is currently studying "When Christians Get it Wrong" by Adam Hamilton.


Christian History
Sundays
9:30 am
Room 133
Explores ancient beliefs and how they impact and compare with Christian thinking. This class is taught classroom style. Lesson are informative and well prepared. Topics are in series format or based on a book. This class is currently studying "How Jesus Became God" by Bart Ehrman.


Perspectives
Sundays
9:30 am
Room 142
Join us for discussions generated by contemporary religious thinkers through video series. The goal is to share perspectives and opinions from different generations and life experiences to achieve greater understanding of how to improve our lives in service to others. This class is currently studying the "Welcome to Wonderland" video series by Andy Stanley.


Living the Questions
Sundays
11:00 am
Room 142
This class will change over time based on the Bible Study they are utilizing. This is a great class for all who like to have a variety of topics covered. This class is currently studying "Essentials of a 21st Century Faith"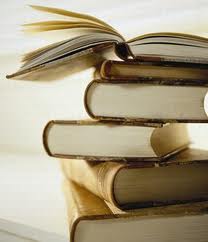 Book Club meets the third Thursday of each month at 11:30 am. During the year this group meets in Room 142. During the summer, the location is determined among members each month so be sure to check the online Calendar or the Monthly Evangel. Bring your own sack lunch to eat during the conversation.
Books are chosen by the group and cover a wide range of interests. You do not need to read all the books, instead chose the one(s) you want to read and then attend that monthly meeting. This is a great way to meet people from the church who enjoy reading and discussing what they thought of the book.
For any questions, please email Judy Bristow, call or email the church office (480-892-9166) or use the following registration form:
Mission Statement: To bring men to Christ and a lifelong discipleship journey.
We accomplish this mission through Bible study, discipleship groups, evangelism training, leadership development, accountability groups, mentoring, retreats, mission trips and special events.
We do the thing that God intended to help grow men in faith, other men. To be able to collectively share in their struggles, their walk, and grow in their faith. In addition, we biblically train and equip men to be spiritual leaders in their homes, in the church, and in their places of business.
The Gilbert Men's Ministry develops men in Christian living to make an eternal impact for this generation and those to come. In today's culture, it's increasingly important for men to honor God with their hearts and lives.
Join us for our Gilbert Men's Breakfast on the third Saturday of each month at 7:30 am in the Activity Center.
Come enjoy a hearty breakfast
Meet men for spiritual growth and support
Personal testimonial & life sharing
Audio & Video correlation
Opportunities for involvement in Gilbert Men's Ministry
For any questions, please email the Men's Group, call or email the church office (480-892-9166)
or use the following registration form: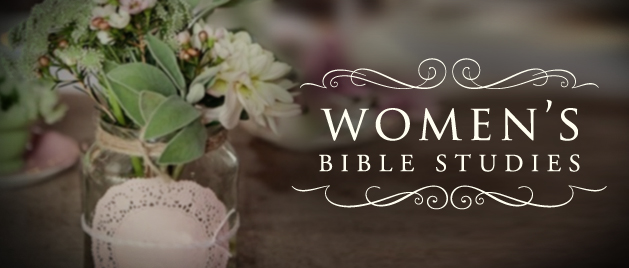 This Women's Bible Study has been part of the First United Methodist Church of Gilbert for a long time, come and check us out!! We love to have new members be part of our exciting and rewarding bible study. It is never too late to come and join our group. This group of ladies represent all age levels and all different levels of bible knowledge, a great intergenerational bible study.
We meet every Tuesday Morning at 9:00 am in room 142. The bible study ends at 11:00 am.
If you have children ages 8 years old and younger, bring them with you and you can utilize the nursery at no cost to you. There are always two trained adults in the nursery at all times so your child(ren) will be safe and you will have a wonderful time making new friends.
To register for childcare, please email Janelle Churicuzio.
For any questions, please email Christy Robertson Yoder, call or email the church office (480-892-9166)or use the following registration form: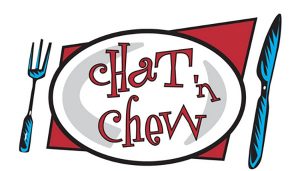 We are a caring group of individuals who are mostly retired. All are welcome to bring a sack lunch and enjoy a great time of Christian Fellowship, laughter, singing and various speakers and monthly Birthday celebrations. Come and nurture your spirit with us every Wednesday at noon in room 133.
For any questions, please email June Morrison, call or email the church office (480-892-9166)or use the following registration form:

The Christian Women's Fellowship is an opportunity to meet and socialize with other women in a Christian atmosphere of sharing, caring and loving. This is a wonderful place to get acquainted. Our agenda includes sharing concerns, celebrations and having devotions. We support other Ministries with our projects in fund raising and participation in their activities and all women are WELCOME.
This group of ladies meet the first Thursday of each month from 9:30 to 11:00 am at the Church.
For any questions, please email Pam Turner, call or email the church office (480-892-9166)or use the following registration form: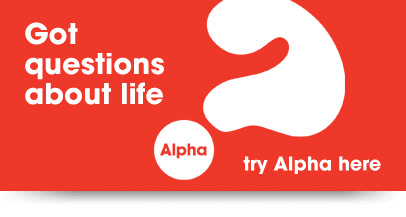 Alpha Class
This is an opportunity to explore the meaning of life in a relaxed setting. The 10 week course introduces Jesus and his way of life, answering questions like these: Who is Jesus? How does God guide us? Why does God allow suffering? No question is too simple or hostile. Non-denominational. Atheists and agnostics are welcomed. This course starts roughly every 10-11 weeks.
For any questions, please call or email the church office (480-892-9166)
or use the following registration form:
---