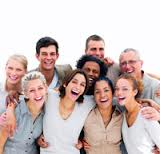 There are several opportunities for Adults of all ages to get involved at First United Methodist Church of Gilbert.  These opportunities are here to aid and minister to adults in their religious journey through education, logistical assistance and the enhancement of nurturing Christian Environments.  There are fellowship groups, choirs (both musical and handbells), bible studies, book club, mission opportunities and health opportunities for you to get involved in and deepen your faith.  Come and get involved, we are waiting for you.
Trust in the LORD with all your heart and lean not on your own understanding; in all your ways acknowledge Him, and He will make your paths straight.  Proverbs 3: 5-6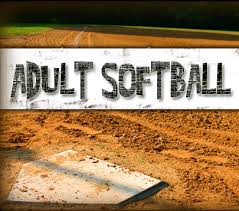 This co-ed softball team plays two seasons.  Normally we play the winter and spring season with the City of Gilbert.  This is a recreational team and all are welcome to play regardless of your playing level.  This is a great way to meet new people and get in your exercise as well!  Come on our and join us.    More information regarding times will be forthcoming.  Please email Pastor Gwen  with questions.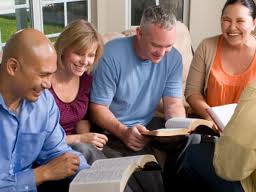 First United Methodist Church of Gilbert conducts several Adult Sunday School classes during Sunday Morning.  Currently we have seven classes spanning the entire morning, Please check the Worship bulletin for details.  You are welcome to attend any class at any time, there are no official "start" and "end" dates.  Come and try each of them and find out which one will encourage you to deepen your faith in God.
Christian History
Explores ancient beliefs and how they impact and compare with Christian Thinking.  This class is taught in classroom style and you will receive a very informative and well prepared lesson every Sunday.   For more information please 

email

Nancy.
Home Builders
In this class we study Bible passages and discuss how to apply God's word to our lives.  The class is facilitated by a leader that encourages class participation.  Class members volunteer to read selected Bible passages as a group through different Bible editions: King James, NIV, Living Bible, and The Message.  We then share what we believe God is saying to us.  A variety of topics are also included, such as relationships, prayer and encouragement. Each topic is part of a small book program that the class covers over a six to eight week timeframe.
Living the Question
This class explores the meaning of Faith in the 21st Century using a variety of resources from leaders in seminary, lay persons, researchers and others.
Faith, Family & Fearless Conversations
This class will change over time, based on the Bible Study they are utilizing.  This is a great class for all who like to have a variety of topics covered during Sunday School.
Gray Matters
Much like the Faith, Family & Fearless Conversations, this class will change over times based on the bible study.  This class is taught at 11:00 am.

This book club meets the fourth Thursday of each month at 11:30am.  Place is determined among the members of this book club, so check with the online Calendar or the Monthly Evangel on location and direction for the next meeting.  These folks normally meet in someone's home close to the church and you bring our own sack lunch to eat during the conversation.
Books are chosen among the folks that attend and cover a wide range of interest.  You do not need to read all the books, you chose which ones you want to read and then attend the monthly meeting.
Great way to meet folks in the church who enjoy reading and this discussing what they thought of the book.  This is a very friendly and open group.
For more information, email Molly.

Mission Statement: Create a strong  brotherhood of men that will commit to spiritual growth in order to  establish and exemplify a Christian standard for our families and our  community.
Objectives:
Create/Enhance  personal relationships within the men of our Church
Create  small groups that meet weekly to encourage spiritual growth
Meet  as a group monthly to study/discuss topics that impede our spiritual  growth
Identify and accomplish service projects in the name of  our Church and our Lord
Have some fun
First United Methodist Church of Gilbert currently has two small groups going who meet weekly for breakfast.  Each group sets its own agenda and the size of these groups are normally limited to 8-10 men.
For more information regarding the Men's Weekly Breakfast Groups, please email Odus Elliot.
This Women's Bible Study has been part of the First United Methodist Church of Gilbert for a long time, come and check us out!!  We love to have new members be part of our exciting and rewarding bible study.  It is never too late to come and join our group.  This group of ladies represent all age levels and all different levels of bible knowledge, a great inter generational bible study.
We meet every Tuesday Morning at 9:00 am in room 142.  The bible study ends at 11:00 am.
If you have children ages 8 years old and younger, bring them with you and you can utilize the nursery at no cost to you.  There are always two trained adults in the nursery at all times so your child(ren) will be safe and have a wonderful time making new friends.   Please email Katie Bouchie to register for childcare or for more information.
For any questions, please contact the church office, email Christy Robertson Yoder at or email Deanna Helland
To register for childcare, please email Katie Bouchie
Nurturing Mind, Body & Spirit
We are a caring group of individuals who are mostly retired. All are welcome to bring a sack lunch and enjoy a great time of Christian Fellowship, laughter, singing and various speakers and monthly Birthday celebrations.Come and nurture your spirit with us every Wednesday at noon in Room #212. For more info, contact June Morrison or email the church office.
The Christian Women's Fellowship is an opportunity to meet and socialize with other women in a Christian atmosphere of sharing, caring and loving.
This is a wonderful place to get acquainted.  Our agenda includes sharing concerns, celebrations and having devotions.  We support other Ministries with our projects in fund raising and participation in their activities and all women are WELCOME.
This group of ladies meet the first Thursday of each month from 9:30 to 11am at the Church.
For more information, please email Laura.