Gilbert Elementary Collection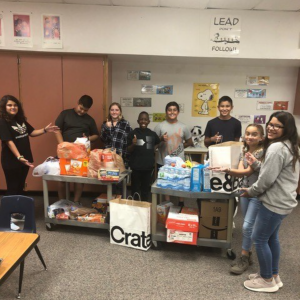 We have an ongoing collection for Gilbert Elementary School, please leave donations in the Activity Center in the designated space. Don't forget to Bring in your BoxTops for Education
Donation List:
Gatorade
Water
Granola Bars/Breakfast Bars
Pop Tarts
Cups of Mac'n Cheese (just add water variety)
Cheez-Its
New water bottles
Goldfish
Fruit Snacks
New sweatshirts & jackets
Peanut Butter-filled
Cheese-filled Crackers
Gently used books for students to take home
New headphones/earbuds

****All food items must be individually packaged****

---
School Volunteers Needed
Please email Missions at missions@gilbertumc.org if you are interested in volunteering. The school needs to know the area of interest and how often you can help. Examples include helping with math, reading, or starting an after school club such as knitting, crafts, model building, chorus and gardening. A background check and fingerprinting is required for these volunteer positions.