Volunteer at First United Methodist Church of Gilbert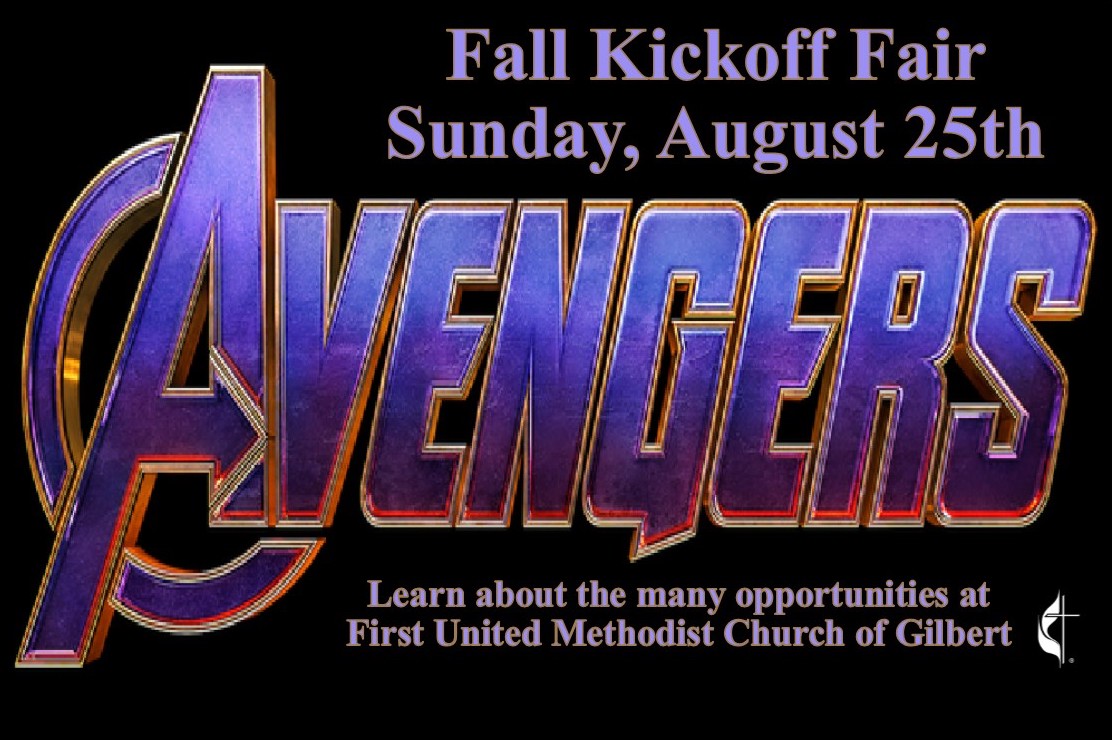 What does it take to be a superhero? Do you need to fly? Leap tall buildings in a single bound? Have the strength to lift a building? Perhaps you need a prop, like a lasso of truth or a cape or face mask to hide your true identity. Do you need a super-secret lair or side kick to help back you up? Maybe all it takes is the willingness to go a little bit longer or father to help out someone in need. Maybe it's just using the gifts and skills you are already given in a new way. Perhaps super heroes aren't really all that different from you and me.
There are many opportunities to explore the super hero inside of you here at First United Methodist Church of Gilbert. We have opportunities from scouting programs to preschool to helping usher in worship. There are places for you to connect in our adult education or missions' ministry teams as you expand and grow your faith. Have you ever felt the connection between your faith and your finances? You may have the hero's gift for helping with our finance or generosity teams. Perhaps you understanding the maintenance of a building or the gift of teaching a child, which could mean you are a hero for trustees or children's ministry. On and on the list goes on the multitude of ways you may be equipped as a hero in ministry.
We are a priesthood of believers, all of us given the sacred task of caring for and expanding the church. We are all able to serve and give, creating a family of God in which each believer becomes a hero. We want you to become a hero as well. So join us on Sunday, August 25th in the Activity Center to explore the many different ways you can embrace the Avenger within and become your own super hero.

If you are interested in volunteering at First United Methodist Church of Gilbert fill out the form below and someone will contact you.