For a complete listing of activities at First United Methodist Church of Gilbert, please click here.
Worship With Us On Sundays

8 & 9:30am Traditional Services & 11am Contemporary Services

Nursery care is available from 7:45am – 12:30pm (all three worship services), staffed with professional care givers.  The nursery is located in room 131 & 132. 
 Special Upcoming Events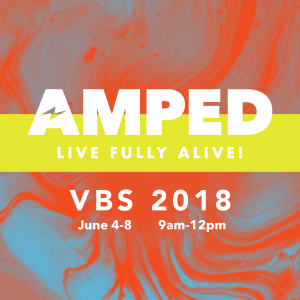 Vacation Bible School June 4-8 9am-12pm
Vacation Bible School (VBS) is a ministry outreach First United Methodist Church of Gilbert provides to educate children about God.  Children learn about Jesus through fun, age-appropriate activities.  Vacation Bible School helps children build a lifetime of memories and friendships.   Children will enjoy stories from the Bible, singing, crafts, games, snacks, and exciting skits.
Children ages 3 years (must be potty trained) through those entering 6th grade in the fall of 2018
You don't have to be a church member to attend VBS
$20 per child/$60 Family Max (Financial assistance available upon request)
Register here:  http://gilbertumc.org/vbs-registration/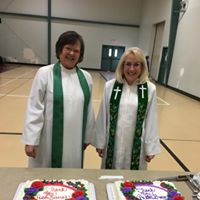 Pastor Appreciation Day
Join us to celebrate the ministry of our amazing pastors on Sunday, June 3rd!  In the Activity Center between 9-9:30am and 10:30am-11am we will count our blessings, share our memories and wish them both health and happiness.  Rev. Gwen Mader and Rod plus Rev. Deborah Lerner and Sam will both be shown our love and appreciation for all they have done.  All our welcome!  We will be collecting love offerings, cards, and letters.  Let them know how much they are loved.