The Youth Ministry of First Gilbert consists of an authentic group of students who embody community and a team of adult leaders who are heavily invested in discipleship. Our mission as a Youth Ministry is the same as the mission of the church: to lead people of all ages on a journey of becoming deeply devoted followers of Jesus. We work towards accomplishing this mission through many ways: regular gatherings focused on the students' spiritual needs, fun and fellowship events, acts of service to local and national communities, and much more!
Take a look below for more information on what we have going on at First Gilbert's Youth Ministry.
For any questions, please call or email the church office (480-892-9166).
From 9:00-10:00am in August – June, the Junior High Youth (7th & 8th) meet upstairs in room 200 and Senior High Youth (9th-12th) meet in room #140. Both are traditional Sunday school settings. Our teachings typically follow along with the topics & scriptures covered in church services. During the summer months of June & July, ALL youth meet together in room #140 from 9:00-10:00 am for a large-group teaching and discussion. Sometimes we split up into smaller groups for talks.
Focus is on individual spiritual needs, building relationships, serving others with love and having fun. We usually meet in the Activity Center and times vary between 4:00-7:00 pm. Sometimes we cook dinner, eat, have a short devotional time/discussion, and then conclude our evening with a fun group activity or game. Other times we just meet up & have fun. Sometimes we invite other church youth groups to come play sports or games with us. And on other occasions, our Sunday evening will be spent focusing on others thru service projects or volunteering with an outside non-profit organization.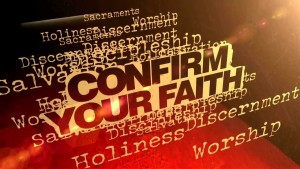 Confirmation Classes are open for 7
th
to 12th graders and will be held from January thru May 2019 on Sunday afternoon's from 2:30-4 pm
.
 During Confirmation students learn the basics of the orthodox Christian faith as passed down from scripture and Christian history, as well as United Methodist specific doctrine and church theology. In addition to Confirmation classes, potential Confirmands participate in "field trips" to different worship experiences (Greek Orthodox Monastery, Jewish Synagogue, African Methodist Episcopal Church, etc.). All of this takes place within the context of community; students make life-long friends and are led by influential and committed adult mentors. This year Pastor Rick & Pastor Diamond will be joining us leading up classes.To learn more about our Confirmation program email Ray Vallera, the Youth Director,
HERE
.
Summer 2019 Youth Mission Trip Testimonials
Sarah Butler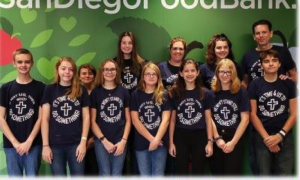 It was a Sunday, June 30th, to be exact. A hot summer day, and 10 youth and 2 adults gather into a white van covered with drawings and markings of all sorts, everything from inside jokes to art. They departed on their way, into a brand new world of new beginnings and new friends.
After a long 6-hour drive, they arrived at their destination, a church in the heart of the sunny city of San Diego, almost a dreamland of nice weather and people filled with energy and happiness.
Other church youth groups arrived at the same church we were at, some from the vast plains of Texas, some from the lakes of Minnesota, and others from a nearby city in California. All different types of people, all from different parts of the country, yet all gathered to do one thing: serve.
The first day was normal, everybody ate, set up their sleeping bags and mattresses, and played some icebreaker games. Then it was time for us all to go to sleep, and the next day the week's missions begun.
Our group started the day at a small place called Brighton place, an assisted living care home. All sorts of people lived there, some could only speak Spanish, some preferred not to speak at all. But the people we did speak to truly touched our hearts: those who told tales of serving in the military and also moving as a child from somewhere as far away as Australia to America. We would go back to this place many times throughout the week, and each time would be filled with the happiness that these people brought. Their stories, their pure joy, and their will to stick with their friends was enough to keep us going.
Then we left Brighton place, where we headed to a part of town where poverty was more promi-nent, to a place known as the Community Christian Service Agency, or the CCSA, a small organiza-tion dedicated to offering food and clothing to those living in poverty. Here we packed bags of food, sorted clothing, and cleaned up the area. At the CCSA, we were able to see the dedication the workers have for helping others. Some were there full time, dedicating every second of their day to helping. I recall some volunteers saying how they were formerly homeless, but got back on their feet and were now able to help others who had been in the same situation. Here you could truly see God's work being done through the workers here, and their willingness to sacrifice their own time and effort to help others.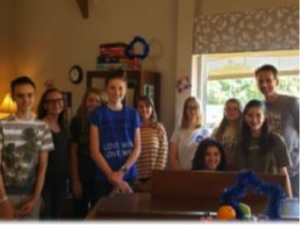 The final place we went to was the San Diego food bank, which supplies food not only to places like the CCSA but also directly to those living homeless or in poverty. Here we packed cans of food into boxes and sorted through produce donated by grocery stores. The amazing thing about this place is that we were able to see all sorts of people volunteering, young and old. Some were just volunteering in their free time, some came for community service, and others came because they were on a mission, like we were on. Either way, it was a clear sign on how God invites all people to come and help.
At the end of the day, we always went to St Vincent De Paul, an organization that provides housing and meals for the homeless. Here we showered, but each day we were able to see how bad the poverty is in San Diego. Just driving there, you could see people on the streets, huddled together under makeshift tents made out of plastic bags. Some arguing, some begging for food, others just walking around trying to make use of their time. That's when I realized that these people have very different lives than our own. Most people have heard the saying "just be thankful you have a roof over your head", well I had never completely understood it until now. These people have no houses, no clean clothing, and don't know where their next meal will come from. But I realized something. While these people are much more different than us, God doesn't see them any differently than he sees us. God doesn't care how you got to where you are now, he loves you nevertheless.
He doesn't care how much money, how much stuff, how many friends you have, he loves you for you. This trip has changed me in countless ways that I wouldn't be able to list–but I know something for the most part: if God does not judge those who are less fortunate, then why should we? In His eyes, we are all human, and he loves us equally, so shouldn't we do the same?
It doesn't matter where you come from, what problems you face each day, God loves you. He will always love you—there's no doubting or questioning that. And one day–no matter how you are struggling right now, God will help you, and one day, you may be able to help others and make His world a better place.
Sean Wyatt
The mission trip was a week-long trip in San Diego that occurred over the week of July 4th and involved most of the Jr. High Sunday school students. The things I enjoyed about the trip were the nursing home visit, the San Diego food bank, and CCSA.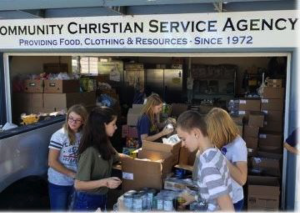 At the nursing home, I enjoyed learning and spending time with the elderly. They all were so welcoming when they saw us. One person I met there became blind later in life and said he was a video game developer before he became blind.
At the food bank, we filled boxes with food to deliver to places like CCSA, and sorted moldy food from non-moldy food to be put into boxes.
CCSA, or Community Christian Service Agency, was where we made bags or "starter bags" filled with food for everyone who needs them, others sorted clothes for people to use.
What the trip meant to me was to see how people less fortunate than me lived. I got to help a lot of poor people, and being my second trip, was still as impactful as last year's, but just as impactful in its own way. With that said I will definitely do this again next year.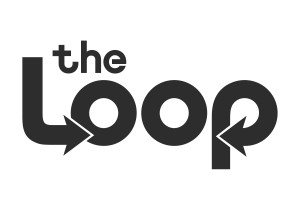 Below you'll find important information, upcoming events, and forms to fill out:
Youth Winter Retreat. Join us at Mingus Mountain for Youth Winter Retreat from Saturday 1/19 to Monday 1/21. This Youth Retreat is open to students' grades 7-12th, total cost is $115 per student as part of our church group traveling by vans. We'll leave church about 7 am on 1/19 & return about 3 pm on 1/21. $50 Deposit is due upon rsvp and Full payment is due by January 5th, 2019.
Salt River Tubing/Lake Trip. 1-2 times per year we enjoy God's natural creations and cool off by visiting the great outdoors. We rent tubes at Saguaro Lake Ranch and tube the Salt River for a few hours on a Sunday morning. Other times we bring/rent canoes, row boats, Stand Up Paddleboards, etc…, and go up to Willow Springs Lake near Payson for a day trip.
End of School Year Pool Party. Held near the end of May or beginning of June depending on school calendars. All current 7th-12th graders are invited to join us for the Pool Party, our last official gathering of the school year. We have dinner, smoothies, treats, games and tons of fun.
Summer Mission Trips. Each summer we take separate junior high & senior high mission trips. We try to keep the cost of these trips around $500 or lower and some financial assistance is available.
Summer Volleyball League. We typically have 2-3 teams of 12-16 youth volleyball players play in the UMC summer youth league. All levels of players are welcomed & encouraged to join us and play. Practices are held on Sunday afternoons and games played on Wednesday nights from 6-9 pm. The tournament is played near the end of July at the end of the season.
Gilbert Walk & Eat Event.  This is a favorite tradition for our youth. Fall is the perfect time of year to take advantage of cooler temperatures for a walk to dinner in Gilbert. We meet at the church then walk to a local restaurant for dinner and then return. Friends welcome. Cost is about $10 each.
UMC Youth Christmas Party.   We meet other UMC youth at the Pollack Tempe movie theater to watch a Christmas movie, and have contests for; Ugliest Sweater, Most Festive Outfit, and/or Tackiest Outfit. Cost $10 and includes individual drinks & popcorns, and a chance at a tasty prize.
Youth Christmas $10 Toy Drive. Each Sunday from mid-November thru the first week of December we will have a table in the courtyard in-between worship services for people to purchase a gift or to take a gift request tag and then return their unwrapped $10 present.
Text Message Updates.If you haven't already subscribed to our text messaging updates and are interested in receiving the texts, then just text @fumcgil to phone number 81010.
Communications, RSVP's & Event Details. Here at 1st Gilbert Youth, we utilize many ways to communicate our plans, events and reminders. We release quarterly calendars, send out a weekly "Youth News" on Thursdays via email and also text message by the "Remind" app, we place info in the weekly bulletins, updates are in the monthly Evangel, a Google calendar, a Google doc, and post updates & reminders around campus. We are now using a Google form to allow everyone to RSVP and to see more specific details including who else will be attending the event.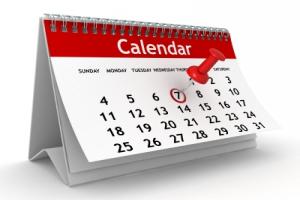 Keep up to date with our Youth Calendar!