Christmas Angel Tree
The Missions Team here at First United methodist Church of Gilbert has done some  an Angel Tree for more than 10 years.  Initially the project served needy families in the East Valley, we have worked with various agencies over the years and in 2006 we decided to do something for Senior Citizens as well as children.

We obtain the name of children from CAP.  Since 1970, CSA has provided support for individuals and families with children through its Community Action Program (CAP). CSA is the designated Community Action Program agency for both the City of Chandler and the Town of Gilbert. Through its CAP offices, CSA annually provides services to several thousand low-income persons.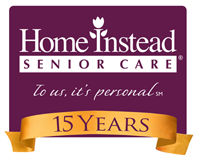 The names of for the Seniors are obtained from Home Instead located in Gilbert. Christmas can be a hard time of year for the elderly or disabled who have very little family. Volunteers  buy the gifts, donate them, and they're all wrapped up.
HOW CAN YOU GET INVOLVED:
Decide if you would like to "adopt" a child (ages from infant – 17) or a Senior.
Pick a name tag off the Christmas Angel Tree in the Activity Center
Based on what is on the tag, go shopping for your "adopted" person
Return wrapped gifts with the tag back to the Missions table by the due date
You can help Christ's Community – One person at a Time.
Watch the bulletin in the November/December time frame for when the Christmas Angel Tree is up and ready.
For more information regarding the Christmas Angel Tree, contact the email the Missions Team.