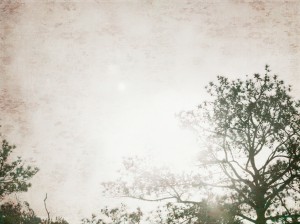 If you were in worship last Sunday you probably noticed a number of things that seemed a little different.  I certainly did!  The first thing I noticed was how many faces I had never seen before.  A number of folks identified themselves as winter visitors – a surprising number showing up on a holiday weekend, and all on the same day!  Others may have been here before, but not since I arrived in July – or not often.
I should not have been surprised.  We asked for it!  On Saturday from 10 – 6 we gathered in the sanctuary for a prayer vigil.  During those hours we lifted the names of every family  in the church – members, constituents, visitors.  If we had your name in the computer, you were prayed for.  If we did NOT have your name in the computer, we prayed for you too, asking God to bring to us the people who needed to be here. We prayed that hearts and minds would be touched with Christ's love.  We prayed for healing and hope and possibility for each family.  We prayed that those long estranged from us would be moved to come back for a day and give us another chance to connect and welcome and bless.  Every family whose name was in our system was prayed for at least three times that day.  Those prayers continued today.
We prayed for God's guidance for our church.  We walked around and prayed for all the people who would sit in the pews, and those who would come through the doors. We prayed for our choir and Lifesong and our children and youth and adults; for all of our ministries; for everything that goes on in this place.
And on Sunday it wasn't JUST the number of "new" faces that I noticed.  It was the atmosphere, the spirit of the place.  All those prayers filled our church with God, who always comes when invited, and that presence was still discernible in a wonderful way on Sunday morning, and again today, Tuesday, as we gathered for prayers at 1:30 (you would be welcomed to join us each Tuesday at 1:30).
I hope you will join your prayers with ours as we move forward into the fullness of the future God has for us all.  Plan to be here next Sunday, November 18, for our Consecration Sunday celebration.  We have very special music planned, and a very special message, and a free catered meal all morning.  We have a seat saved for you.  Don't miss it.
Blessings and Peace
Pastor Deborah