Being new somewhere can be nerve-wrecking.  Remember those days when you started at a new school and didn't know anyone, you asked yourself "Who am I going to sit with at lunch?", "What am I going to do at recess, who will I play with?"  Well at First United Methodist Church of Gilbert, we try hard to welcome every new person, so don't worry, there is always someone to sit with and play with at recess!!
At anytime you need some assistance in finding "your spot" please email Lori!!
Here are some different ways to connect: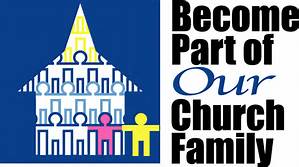 This is an opportunity to explore the meaning of life in a relaxed setting.  The 10 week course introduces Jesus and his way of life, answering questions like these:  Who is Jesus?  How does God guide us?   Why does God allow suffering?  No question is too simple or hostile.  Non-denominational.  Atheists and agnostics are welcomed.  This class does have a slightly different schedule than the other classes on Wednesday nights.
This course starts roughly every 10-11 weeks.  Please check out the Special Event Calendar for when the class is scheduled
For More information about Alpha Courses, click here.
Learn more about the Methodist Faith
Meet the Pastors and Leaders of the church
Want to explore more about the Methodist Faith?  Ready to join the church?
This is the class to come to.
Offered every other month, Go to the Event's Page to locate the next class available.
Childcare is available for children of all ages,please contact the church office to let them know if you will be needing childcare.

Wednesday night is so much more than just fellowship. – Dinner is served at 5:45pm ($3/person or $12/family), you just need to show up and everything is provided.  After dinner you have several options to choose from, take your pick.  You can join the
choir
and participate in Choir Rehearsal for the evening, you can take one of several classes, or maybe you would rather help with the children's program and serve the church in that capacity.  Whatever you decide, you are welcomed.  
---
These are just a FEW areas that we encourage new people to engage in.  If you already know where you want to grow your passion, by all means, GO FOR IT!
Hope deferred makes the heart sick, but a longing fulfilled is a tree of life.      —     Proverbs 13:12