Men's Retreat
From

6:00 pm

to 11:00 am
---
Friday, November 1 6:00 pm (optional)
Saturday, November 2 8:30 AM
Sunday, November 3 Men's only service 9:30 am (optional)
Register

Men's Retreat
Work, marriage, kids, hobbies…God?
A man's life can be quite a balancing act
HOW DO YOU KEEP IT ALL IN PERSPECTIVE? And where does your faith fit in? At this interactive event, connect with other men as you explore the meaning of true significance and purpose-and how it affects your daily life on a practical level. Be encouraged and equipped to find success that really matters.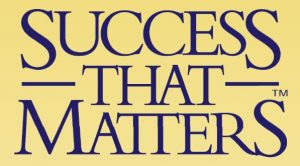 Friday, November 1, 6:00 pm start (optional)
Saturday, November 2, 8:30 AM start
Sunday, November 3 Men's only service 9:30 am (optional)
Registration Cost: $99 for Friday evening, Saturday all day, and Sunday until noon or $69 for just Saturday retreat.
Price includes overnight stay, seven meals, all materials, and great fellowship.

Speaker: Tyler Sutton from Man in the Mirror
Session 1: Finding the Purpose of Your Life
Session 2: Finding Respect and Honor at Home
Session 3: Finding a New Best Friend in Your Wife
Session 4: Finding a Deeper Personal Relationship with God

Registration
To register online click here. Please designate adult Ministries and note Men's retreat in the box. Please email Larry if a scholarship is needed.
"Failure means to succeed in a way that doesn't really matter. This event will encourage you to examine your life and find a deeper level of meaning and purpose." – Patrick Morley
For any questions, please email Gilbert Men's Ministry,
call or email the church office (480-892-9166).