Gilbert Elementary Face Mask Project
From

5:53 pm

to 5:53 pm
---
Register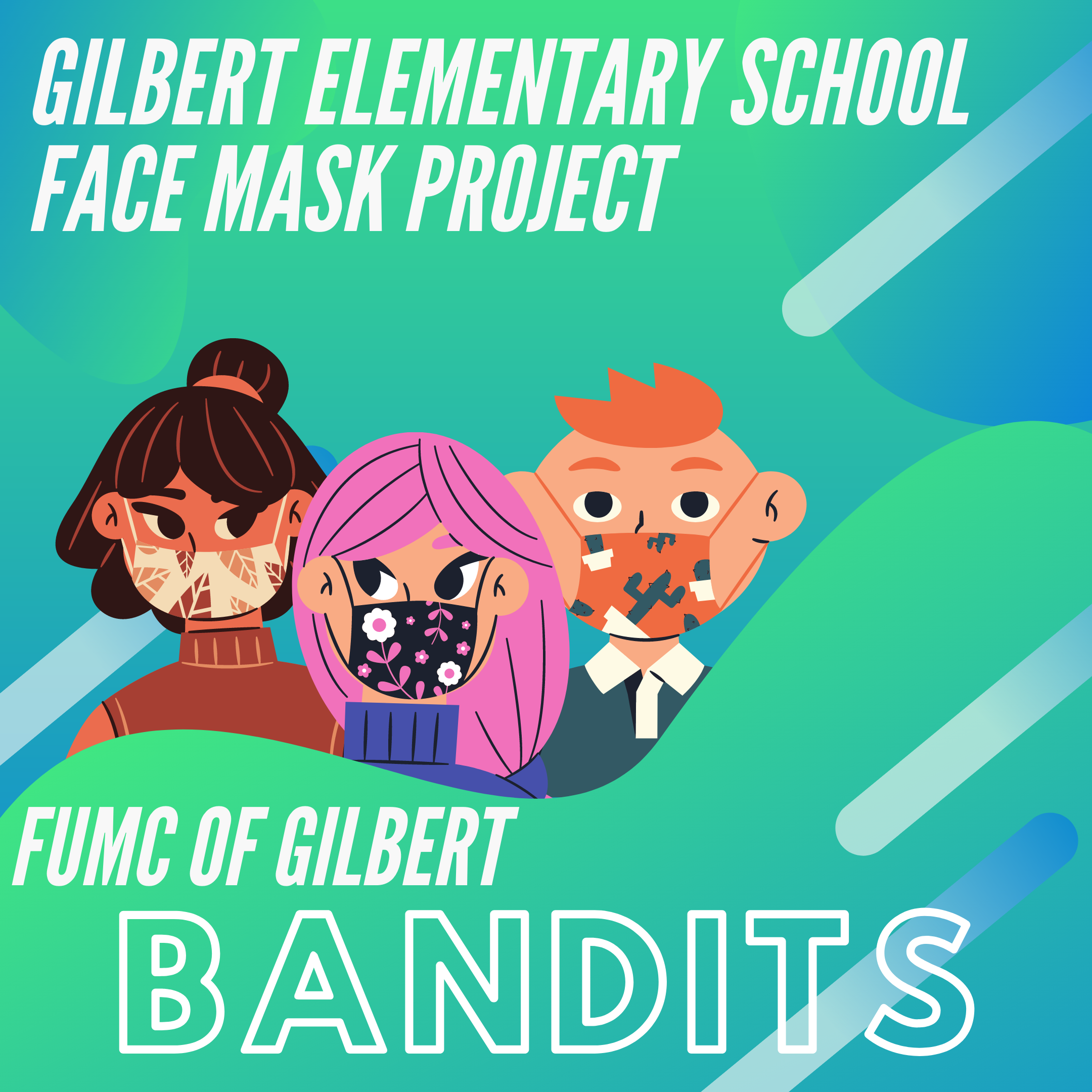 FUMCG "Bandits"
Gilbert Elementary Face Mask Project
http://bitly.com/gilbertgiving

The Mission team at FUMC of Gilbert is inviting sewists to assist in making masks for the students at Gilbert Elementary School. The school would like to have masks on hand to provide to the students. In the School's Social Worker's words, "having facemasks available would truly be beneficial".
A kit with a template, sample, instructions, and elastic for 25 masks (as long as supplies last) will be delivered to your door. You will need to purchase child-friendly fabric and thread. We will pick up the face masks when you're done.
For the veteran sewists that will not need a kit to get started, we would appreciate an email to let us know that you are helping with the project. Also, please let us know when you're finished, and we will make a porch pickup.
If you are interested in helping, please contact Elice Province at elicebp@aol.com or Kim Bowers at kimberlybowers146@gmail.com. When you contact us, please let us know if you intend to make more than 25 masks. This will ensure that we will send an adequate amount of elastic.
Not a sewist? Consider a monetary donation. More supplies will be purchased for sewers who cannot financially join in this project.
For those of you wishing to support this effort financially, please send your donation to the church & label it: GES Face Mask project. We will purchase supplies for sewists that are not in a position to purchase them.
Thank you!

---