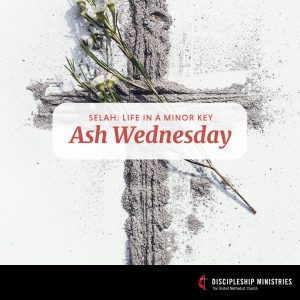 Ash Wednesday Service
Wednesday February 26
7:00 pm
Sanctuary

Join us for our Ash Wednesday Service as we begin the season of Lent with the Imposition of Ashes.
Ash Wednesday begins with a need for repentance and the call to walk with Christ. Ash Wednesday is not a time to slide into easy solutions or a shallow grace. Instead, we can embrace the depth of the sorrow and begin our Lenten journey with a full awareness of our mortality. "Remember that you are dust, and to dust you shall return." There is an awareness of the brokenness of our society, our world, and even ourselves that is palpable in our communities today. We may not know why, or what to do about it, but the sense of estrangement is real. "I know my transgressions and my sin is ever before me." What is needed is a hope that joy and gladness can be heard. What is needed is the confidence that crushed bones can rejoice.
Ash Wednesday is a call to claim a Savior, to begin a journey of reconciliation. And it starts with confession. "Sometimes I feel like a motherless child, a long way from home."
Nursery care is available staffed with professional care givers. The nursery is located in room 131 & 132.
For any questions, please contact the church office: 480-892-9166 or secretary@gilbertumc.org
---